UK Study Visa Refusal: What To Do Next?
— Winner Adebayo
Your Tier 4 student visa has been refused, what can you do about it? 
The chances of getting a UK tier 4 student visa with a well-prepared visa application have a fairly high success rate. Yet, thousands of applications are rejected every year.
A study visa refusal can be quite disheartening as it could disrupt your highly anticipated study plans. You may not have enough time to make another application promptly to join the upcoming school session. In addition, you won't be refunded your application fee irrespective of whether you get an approval or refusal.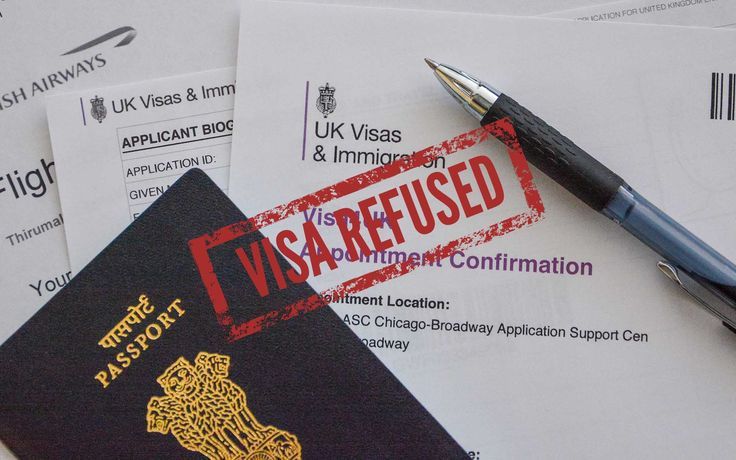 Considering how intimidating the application process can be, you don't want to get the short end of the stick. This is why this article explores some of the reasons why UK study visas are denied and offers some useful tips for reapplication.
After receiving a refusal decision, the first step is to find out where your application fell short. The decision letter usually highlights a couple of reasons for the visa refusal that are essentially pointers to the aspects that the applicants had overlooked.  Some of the common reasons why UK student visas are rejected are listed below:
Missing/incomplete documents
Visa applications missing some of the required supporting documents or individual-specific documents such as a Police certificate, ATAS certificate, or tuberculosis certificate may be refused.
Inaccurate or false information
Unsatisfactory credibility interview
This includes the inability to communicate properly or/and provide convincing answers during the visa interview.
Failure to meet the financial requirements
This relates to not having sufficient funds, incorrect financial evidence, or not meeting the strict rules of holding the required funds in a bank for 28 consecutive days
Failure to respond to emails and enquiries from the Home Office
Low English Language Proficiency
Violation of Visa Conditions on previous visits
Past Criminal records
In most cases, a visa refusal usually indicates a problem with an application. If you are absolutely certain that your application was thorough and met all stated requirements, you have the right to request an administrative review within 28 days of getting the refusal decision. This costs an extra fee of £80 and could take a lengthy 6-month period to get an update. In most cases, you can only request such a reassessment once.  However, the administrative review fee is fully refunded if the initial refusal decision is overturned.
On the other hand, if you are not opting for reconsideration, we have some tips to help you prepare a strong and convincing application for you to reapply.
With the UK student visa application, timing matters. Be sure to apply for your student visa at least 3 months before you need to travel. In most cases, the visa decision is available in 3 weeks. So, if your application is refused the first time, you will have extra time to reapply.  
Secondly, ensure your available funds meets the minimum requirements and that the details in your financial documents are clearly stated. The funds in your bank need to cover your tuition and living expenses.
Obtain all the necessary information to make sure your application is successful. Aside from the standard guidelines, the UK student visa has some courses and country-specific requirements you need to pay attention to. Therefore, it's important to find out all the intricate details.
If your visa refusal was due to a failed visa interview, be better prepared for the next one by familiarising yourself with the details you have provided about your study programme, financials, and post-study plans. It is also important to answer questions confidently and articulate your intentions in a manner that portrays you as a genuine student and not a potential immigrant.
Make sure you pay the correct amount for the mandatory Immigration Health Surcharge (IHS) cost. When in doubt, you can use this calculator to get the exact fee
Keep in mind that you will need to request another Confirmation of Acceptance for Studies (CAS) number for your new application, so it is important that you email your university about your refusal notice as soon as you decide to make a reapplication.
On a final note, we urge you to conduct adequate research and be thorough when preparing your application. Strictly adhere to the guidelines when including your supporting documents and make sure to provide accurate information. If you need a refresher, you should check out our previous blogpost on the visa application procedure. We hope you find our article helpful, and we are rooting for you to attain your dreams of pursuing higher education in the UK.
---
Maze provides an end-to-end platform that disrupts the traditional relocation model.
We connect people relocating with service providers, reduce cost and enable the personalization of customer journeys to the UK.
Follow us on Instagram, Twitter, Facebook and LinkedIn, or Contact us with your relocation enquiries.