Relocation Story: "How I Landed a UK Civil Service job"
— Winner Adebayo
Ever wondered how to kickstart your career as a dependant partner? Then this interview may be of interest to you.
Today's subject, Adenike, joined her husband in the UK at the height of the COVID-19 pandemic. She talks about leaving her lucrative business behind to start her career afresh amidst the uncertainties of an unfamiliar job market. Three years on, she has welcomed her first child and landed an amazing job with the UK Civil Service, how did she overcome the initial challenges?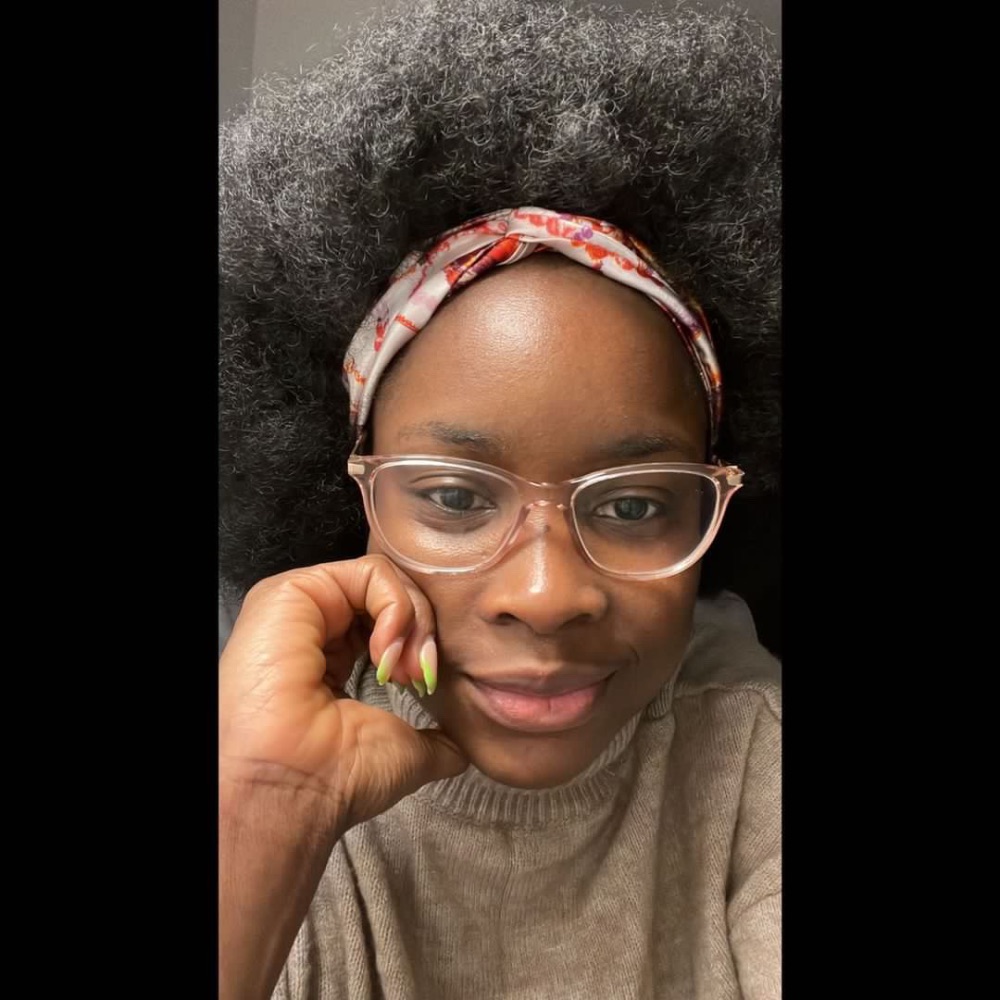 Why did you decide to move to the UK, and how long have you been here?
I moved to the UK when I got married.
Prior to that, I had been applying for scholarships to study in the US, but my fiancé's plans to move abroad were finalised before mine. I came to the UK in March 2020, just two days after our wedding.
Tell us more about your journey.
In November 2019, my husband moved to the UK on a work visa after securing a job as a doctor with the NHS. I applied for my visa as his dependant and we had a court marriage a few months before our wedding celebration so that I could easily join him. This allowed us to have the necessary legal documents to process my dependent visa, which was approved in January 2020. Shortly after our wedding ceremony, we traveled together to the UK and arrived in London before eventually settling in our home base in Preston.
What was new and different about living in the UK compared to your home country?
Honestly, there are numerous differences between living here and my home country. The most noticeable ones are the better access to social amenities such as good roads, reliable electricity and water supply. These things are often lacking in my home country.
I used to be opposed to the idea of moving abroad permanently, but my husband thought I would change my mind once I experienced it for myself. And he was right - my entire perspective shifted once I saw the differences firsthand.
Another aspect that I appreciate here is the security. In my home country, there is a high level of insecurity that has only gotten worse since I left.
What was the hardest part of your relocation?
The most difficult part of moving was having to leave behind my business in Nigeria.
I owned a small clothing company that specialised in traditional wedding attire. I was responsible for every aspect of the business, with the exception of the weaving and tailoring. i didn't hire more hands because i was trying to save money. When I had to move, I entrusted the business to a manager that I had fully trained. However, the business started to fall apart just a week after I left. It took some time for me to get it back on track again.
What challenges did you face finding a job and starting a career here?
I'm glad you asked about the process of getting my first job, as it was a challenge, especially since I relocated during the surge of the pandemic.
Before moving, I had already started thinking about my career options. I have a degree in English Language, which is not considered a professional field. My husband suggested that I could find a teaching role, so I decided to get UK teaching qualifications. However, after registering for the exams, I lost interest and abandoned the idea.
Next, I decided to get into tech and enrolled in an online course. However, I discovered that I was pregnant when I started experiencing first-trimester sickness, and was not in good shape to make any progress with the course, so I quit.
After giving birth, I was ready to continue my search again. I learned about a program organised by Nigerian Doctors in the UK for their non-medical spouses, and at one of their forums, I learned about other sectors I could explore. I became interested in the banking sector so I tailored my resume for customer service roles, applying to several banks.
I received a few job offers, but they were all outside my city. Other times, I went to interviews but failed at the final stages, which was disappointing.
Eventually, I got a job with a finance company, but it was very stressful and I resigned after a short time there. At that point, I resolved to only pursue a civil service job and nothing else. Thankfully, I was offered a position in March after a one-month recruitment process.
It took another three months to start the job because of the pre-employment background checks, including a thorough DBS check that required them to get information from the police authorities in Nigeria.
How long did it take you to adjust to the new life?
I'd say it took me 3 months to fully adjust to my new surroundings. My husband definitely made it easier for me. He gave me all the information I needed about practical things like getting the bus and train. Without his support, I don't know how I would have managed on my own.
What has been the best part of your experience since you moved?
I had the best experience with the healthcare system during my pregnancy. From the moment I informed my GP, I received all the necessary medical assistance without any difficulties. As my pregnancy term fell during the lockdown period, I hardly needed to go to the hospital for antenatal care as a dedicated nurse came to my home for check-ups. I only had to visit the hospital twice throughout the period. The nurse brought any medicine and baby supplies I needed on those visits. The care and treatment I received during delivery at the hospital were outstanding, and there was always a surplus of free food. Additionally, we were not charged for any healthcare or hospital bills after I delivered, and I received free prescription and medication for two years.
Why did you go for a civil service job and what's your general advice for anyone hoping to land one?
I chose a career in civil service because of its emphasis on a work-life balance and the flexibility it affords working parents. While I was working in the private sector, I worked everyday and even on Saturdays so I needed my weekend back. The civil service takes into account issues such as child care and allows for a hybrid working schedule, where in many departments, you're able to work from home 2-3 times a week, and some even allow for full remote working.
Aside this, I found the workplace flexibility appealing. You can choose your start time as long as you complete your hours for the day.
My advice for anyone seeking a job in the civil service would be to stay open to opportunities in various departments. Internal job transfers, without hindering your career progression, are possible so you not permanently restricted to one specific department.
Additionally, make sure to tailor your personal statement and interview responses to the specific needs and requirements of the job, and take the time to review the success profiles of the relevant department before the interview and judgement test. The job advertisements are quite transparent. They clearly outline what you should expect during the recruitment process so you can prepare accordingly.
Take note that not all civil service jobs are sponsored, so it's best to reach out to the listed contact by call or email to ask any questions pertaining to the role. Finally, the application process for civil service jobs can be lengthy, so you'd probably want to know if it's a sponsored job before you get far into the process.
What advice do you have for anyone moving to the UK?
I would generally advise anyone relocating to the UK to keep an open mind because there are tons of opportunities here. Don't put yourself in a box; explore all your options. It doesn't matter how you start out because it could be difficult at first.
It's normal not to get your ideal job right away, but you shouldn't limit yourself by only applying for jobs people think you can get. I'll also recommend that you get as many skills as you can. Career progression in the UK is beyond your academic qualifications, you'll need to stand out in other ways as well.
---
Maze provides an end-to-end platform that disrupts the traditional relocation model.
We connect people relocating with service providers, reduce cost and enable the personalization of customer journeys to the UK.
Follow us on Instagram, Twitter, Facebook and LinkedIn, or Contact us with your relocation enquiries.