Relocation Story: "My biggest challenge is London's Transport system"
— Winner Adebayo
Every month, Maze brings you an interview segment that explores peoples' relocation stories and highlights their experiences living and settling in the UK.
The subject of this interview, Elaff, travelled to the UK for the first time for her undergraduate studies. She talks about her motivations to study in the UK, her experience as an international student and the difficulties with navigating London's 'complex' transport system.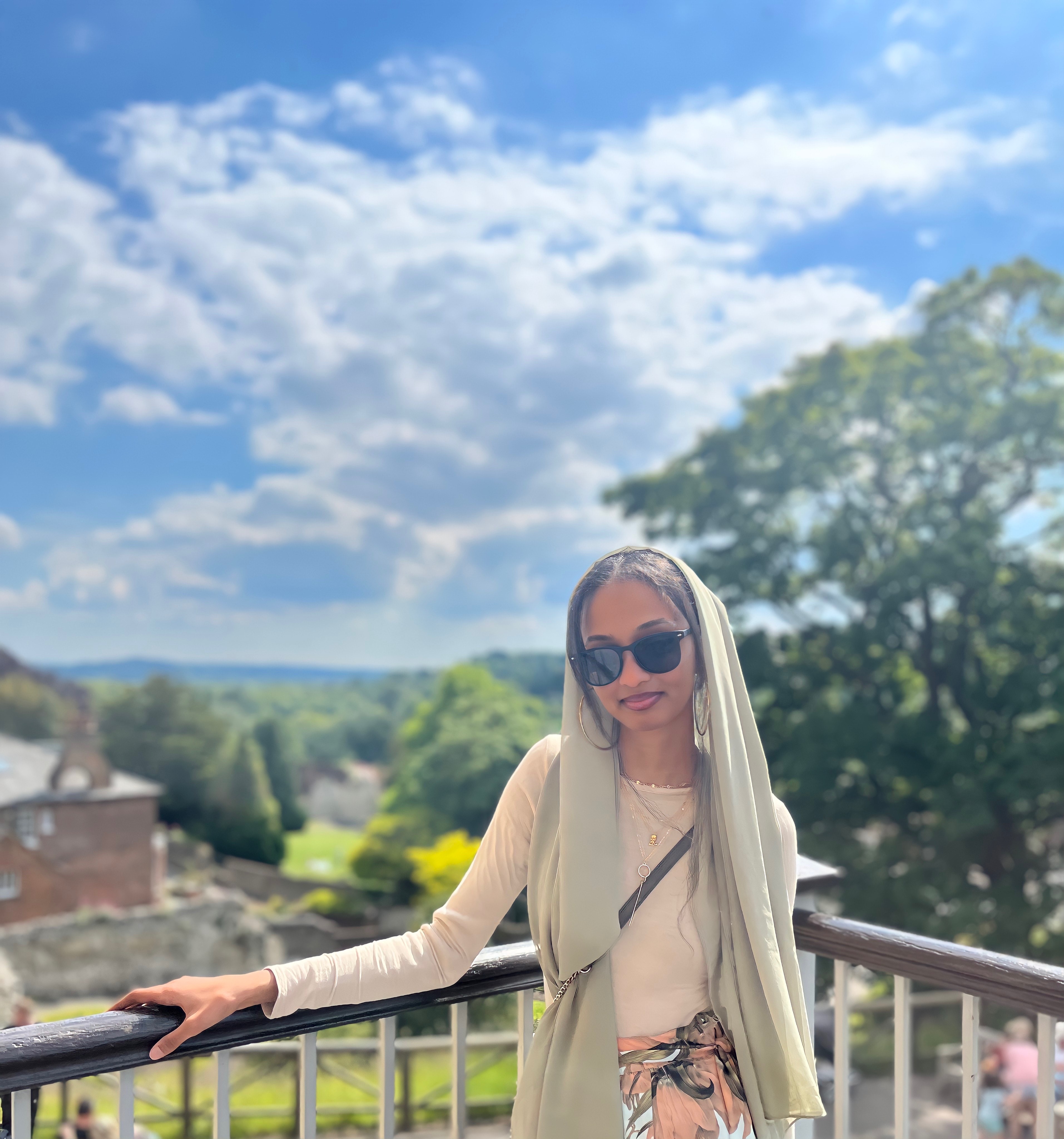 Why did you decide to move to the UK?
I moved here because of the British education system. I come from Uganda back where I've always attended International schools operating a British curriculum. So I knew I'd want to further my studies in the UK because I like the quality and the prestigiousness of the education system.
I believe the choice to school here will open more doors for me and generally provide me with better career prospects.
How long have you been in the UK?
I moved in October last year, so it's been just about 8 months. It is my first time in the UK and in fact, Europe.
Did the Covid restrictions affect your move?
Yes, I arrived when Covid travel rules and restrictions were still very much in place.
For the first week, I had to stay indoors for a while. I self-isolated for 5 days and took the day 2 & 8 Covid tests at the time. I have a sister who was already based here, so I just moved in with her.
What was new and different about the UK compared to your home country?
The biggest difference between my home country and the UK is the development level. Everything here seems so much faster and more efficient.
When I travelled back home briefly for the Christmas holidays, I noticed the stark difference right from the airport. It seemed like everything just slowed down.
Secondly, unlike Uganda where cash is almost always used for transactions, the UK is a cashless society. I don't think I have spent cash since I got here.
The drawback to this cashless lifestyle is you'll generally spend more money because all you have to do is tap your contactless card everywhere you go. By the time you get the debits some days later, you'd be wondering who's spending your money.
How long did it take to get your student visa?
I had a slight issue getting my visa because my CAS was mistakenly withdrawn by my university but they sorted it pretty quickly. The university had to contact the visa application centre directly. Thinking about it now, it made the visa process longer so the decision waiting time was a little over a month.
What was the hardest part of your relocation?
That would be the weather and getting around the city.
I had a hard time adjusting to the cold. During winter, I would wear up to 6 layers of clothing before I could step out.
The second aspect is commuting in London. I haven't yet figured out how to use London buses. I have tried a few times but I ended up lost in the city and had to call my friends to redirect me back home or simply ordered a pick-up.
How do you get around the city then?
Uber.
All my money goes to Uber. I live in Guildford, that's a little bit outside London so I usually use Uber to commute to London. Although, I commute by train to the University easily because it's a direct trip from the station to the school. It's a 30 minutes journey, my longest commute using public transport.
As if my phobia of buses isn't bad enough, I can't stand the tube.
It's just not straightforward and I can't seem to figure out the many routes. The connections are not like A to B. Rather the tunnels connect from A to B to C…. I don't know what's going on with that.
Secondly, the tube is often too crowded. I have only used the tube a couple of times but I was always accompanied by a friend. I still can't travel by tube on my own. For this reason, I have only been to London and Surrey. If I attempt to explore beyond these areas, I don't think I will find my way back home.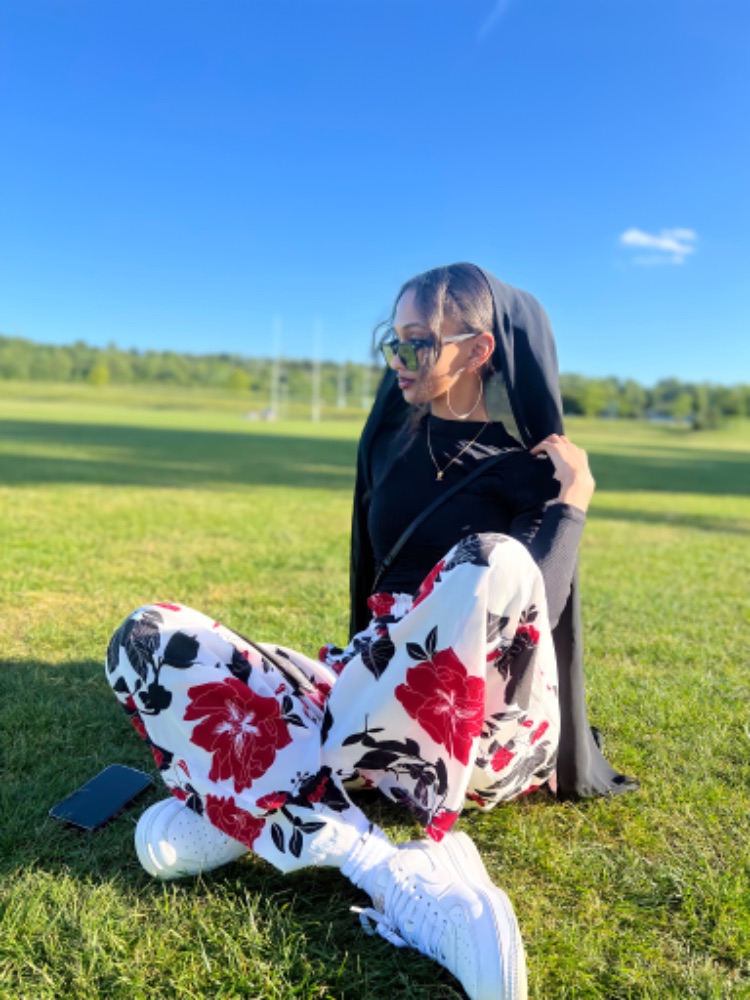 What challenges did you encounter settling in?
I settled in alright without any incident. Getting the basic services like a bank account was pretty easy, especially as a student visa holder. The initial 'challenge' with banking was learning how to use cards for transactions when I've used cash all my life.
I like how there's a town centre everywhere within a walking distance.
Speaking of, walking is a challenge.
Why do people walk so much in this country? I remember my early days when someone suggested I walk to the university from the train station. I was told it was a 'short walk' which I assumed meant 10 minutes, I ended up trekking for 20. I only just wanted to know how to get the bus.
In the UK, everyone walks everywhere and that's too much walking.
How long did it take you to adjust to your new environment?
It didn't take me that long.
I would admit that it felt awkward being the only black person in my tutorial classes for the first few weeks. I felt a little secluded in those tutorial classes so when physical classes resumes, I was happy because I met other people that looked like me with a similar background. It was a relief.
Considering that you can't successfully take London Tube or Bus, have you truly adjusted to life in the UK?
I haven't fully adjusted in that regard and I don't think I will. It's simply difficult.
What was the total cost of your relocation?
When you consider the cost of my visa application, the sum total of the first year's tuition fee and my maintenance allowance for the first 9 months, it was about £30,000. A chunk of that money went towards my fees.
I don't have to pay for accommodation and other bills since I live with my sister. So, I spend about £1000 - £1500 monthly on personal expenses. As I'm still relatively new, I explore the city a lot so a fair amount of my monthly budget is spent on transportation and shopping.
Do you have a student job & are you interested in applying for one?
I have not had a student job since I arrived. I don't know how to apply for one but I would be interested in doing so.
Did you experience any culture shock?
While hiring help and getting domestic services are simple back home, I discovered quickly that most people here handle their domestic chores themselves.
How did you rebuild your friendship network?
It was quite easy to make my first friends. In school, you are assigned to groups and societies where you'll easily meet like-minded people.
Also, I have a couple of friends that moved to the UK around the time I did. Although, they are scattered across the country.
What did you wish you knew before you moved?
I wish I knew not to pack a suitcase full of clothes when I came in for the first time. I ended up buying new ones because the UK fashion style is noticeably different but easy to adjust to.
What is the best part about living in the UK?
The development level and the speed at which everything gets done.
What are your post-study plans?
I am not sure I want to reside in the UK permanently. I just want to get a good education and a prestigious degree from this experience. However, I might further my education before I return back home.  The UK is great for the quality of life and all but it's missing the cultural ties I can only get back at home.
What advice do you have for newcomers?
As you pack to move, don't pack so many clothes. You will likely not get to wear them. Moving abroad involves stepping out of your comfort zone, so try to explore your destination, meet new people and come out of your shell. You've already taken the big leap by relocating. Forget your anxiety about not fitting in and take every opportunity your visa present before you. Remember, you have equal access to every opportunity as everyone else in this society.
Would you like to tell your moving abroad story? You can get a chance to be featured in our next Traveller Spotlight series - Drop your details here.
---
Maze provides an end-to-end platform that disrupts the traditional relocation model.
We connect people relocating with service providers, reduce cost and enable the personalization of customer journeys to the UK.
Follow us on Instagram, Twitter, Facebook and LinkedIn, or Contact us with your relocation enquiries.