Popular Holiday Markets and Winter Festivals in UK in 2023
— Juliet Edjere
The United Kingdom comes alive with a magical spirit during the winter months, as cities and towns across the country transform into enchanting winter wonderlands.

Photo by Arthur Edelmans on Unsplash
From bustling Christmas markets to captivating ice rinks and illuminated displays, there's no shortage of festive cheer to embrace.
Here are popular holiday markets and winter festivals that will make your holiday season truly unforgettable.
1. Hyde Park Winter Wonderland, London
Immerse yourself in a winter wonderland at Hyde Park Winter Wonderland, one of Europe's largest and most spectacular Christmas markets. With over 200 chalets offering a dazzling array of gifts, festive food, and traditional crafts, you'll find the perfect presents for your loved ones. Thrill-seekers can brave the exhilarating rides, while families can enjoy the enchanting Santa Land and festive shows.
2. Manchester Christmas Markets, Manchester
Manchester's Christmas Markets are a must-visit for any festive enthusiast. Spread across the city center, these charming markets offer a delightful blend of traditional and contemporary Christmas cheer. Browse through the stalls brimming with handcrafted gifts, indulge in delicious treats, and soak up the vibrant atmosphere.

www.visitmanchester.com
3. Edinburgh Christmas Markets, Edinburgh
Edinburgh's Christmas Markets transform the city into a magical winter wonderland. Set against the backdrop of the iconic castle, these atmospheric markets offer a unique blend of Scottish charm and festive spirit. Stroll through the twinkling lights, savor traditional Scottish fare, and discover unique handcrafted gifts.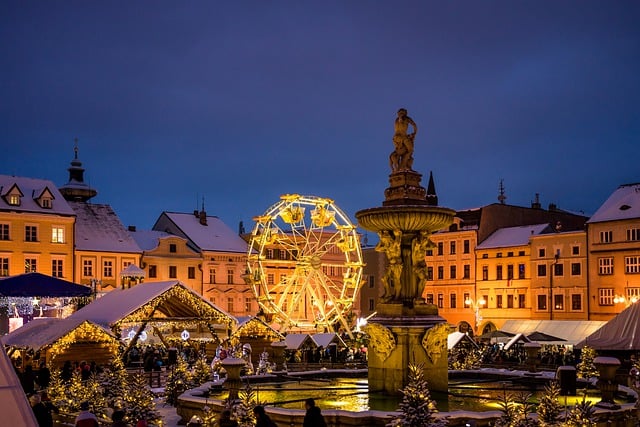 www.visitscotland.com
4. Bath Christmas Market, Bath
Step into a traditional Victorian Christmas at Bath's charming Christmas Market. Nestled amidst the city's stunning Georgian architecture, this enchanting market offers a delightful array of handcrafted gifts, festive treats, and live entertainment.
5. York Christmas Market, York
Travel back in time at York's enchanting Christmas Market, held in the historic Shambles and Clifford's Tower Gardens. With its medieval backdrop and traditional wooden chalets, this market exudes a captivating old-world charm.
6. Birmingham Frankfurt Christmas Market, Birmingham
Experience the authentic charm of a German Christmas market at Birmingham's Frankfurt Christmas Market. Indulge in traditional German delicacies, browse through the stalls filled with handcrafted gifts, and enjoy the lively atmosphere.


secretbirmingham.com
7. Chester Christmas Market, Chester
Discover a charming Christmas market nestled within Chester's historic walled city. With its enchanting setting and delightful selection of festive treats and gifts, Chester's Christmas Market is a true winter gem.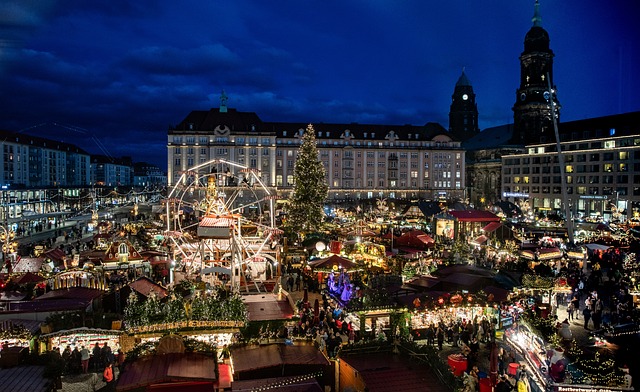 www.visit-chester.co.uk
8. Winchester Cathedral Christmas Market, Winchester
Step into a festive haven at Winchester Cathedral Christmas Market. Held in the grounds of the magnificent Winchester Cathedral, this market offers a tranquil and enchanting atmosphere. Explore the stalls filled with unique gifts, savor delicious treats, and enjoy the enchanting carol services.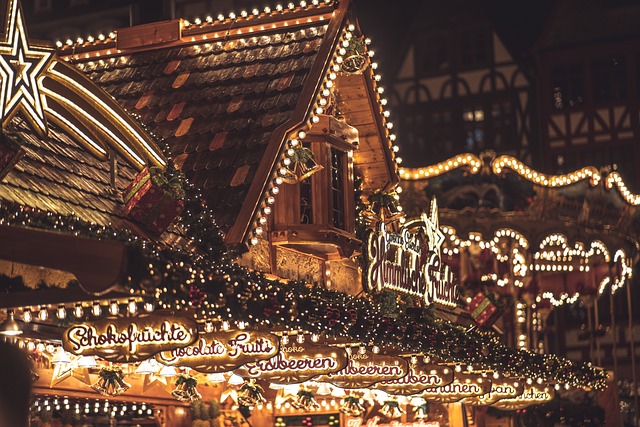 www.visit-hampshire.co.uk
9. Leeds Winter Wonderland, Leeds
Embrace the festive spirit at Leeds Winter Wonderland, a magical winter festival held in Millennium Square. With an ice rink, festive markets, and a giant observation wheel, Leeds Winter Wonderland promises a fun-filled winter experience.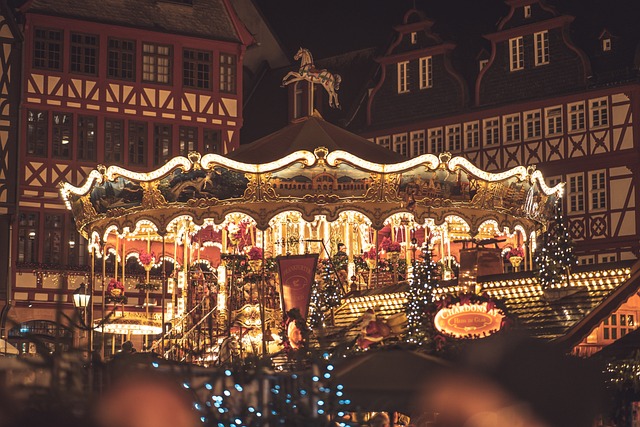 www.leeds-live.co.uk
10. Nottingham Winter Wonderland, Nottingham
Discover a winter wonderland in the heart of Nottingham at Nottingham Winter Wonderland. With its ice rink, festive markets, and enchanting rides, Nottingham Winter Wonderland is the perfect place to create unforgettable holiday memories.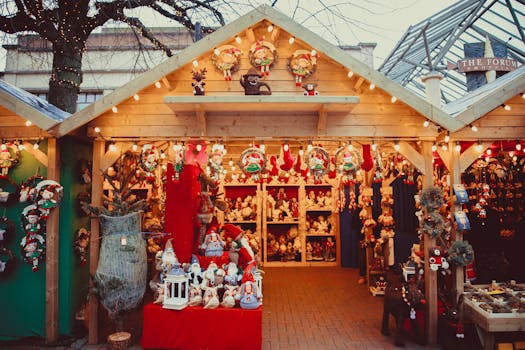 nottinghamwinterwonderland.co.uk
As you explore these enchanting holiday markets and winter festivals, you'll discover the true magic of the festive season in the UK.
From traditional Christmas markets to captivating winter wonderlands, these events offer a unique blend of festive cheer, cultural experiences, and unforgettable memories.
Embrace the spirit of the season and embark on a winter adventure through the UK's enchanting holiday markets and winter festivals.
---
Maze provides an end-to-end platform that disrupts the traditional relocation model.
We connect people relocating with service providers, reduce cost and enable the personalization of customer journeys to the UK.
Follow us on Instagram, Twitter, Facebook and LinkedIn, or Contact us with your relocation enquiries.