A Guide to DBS Checks
— Winner Adebayo
Landing your first job in the UK requires getting familiar with the labour market and understanding the expectations of certain jobs.
If you are new to the UK job market, your first task is to apply for your national insurance number (NIN), and create a UK-styled CV and cover letter if required. But that's not all.
For many jobs in certain sectors, the single most important requirement is a pre-employment screening involving a DBS check. Employers looking to hire will usually clearly state that a DBS check is a compulsory part of the job recruitment process.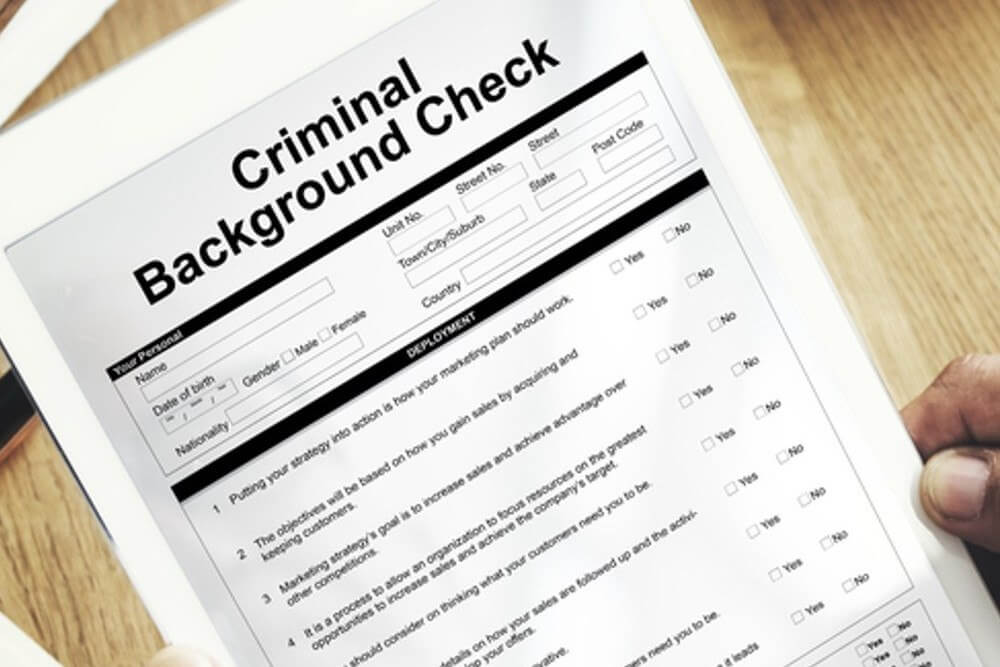 So let's answer the question on your mind.
What is a DBS check?
First of all, DBS is an acronym that stands for Disclosure and Barring Service.
The DBS is a government-sponsored organisation responsible for helping employers make safer recruitment decisions. The organisation basically allows employers to carry out a background check on prospective candidates and employees alike through DBS checks.
A DBS check is a process by which the Disclosure and Barring Service looks into an individual's criminal history and details relevant information on a certificate.
A DBS certificate usually details information like unspent criminal convictions, cautions, spent convictions and barred lists. A DBS check may also include intelligence from the Police National Computer.
The purpose of a DBS check is to prevent unsuitable people from working in certain roles involving vulnerable groups. When an individual's DBS certificate turns up with a criminal record, it doesn't mean they have 'failed' the check, however, employers are able to take the information into account in determining an applicant's eligibility for certain job roles.
Types of DBS Checks
There are three levels of DBS checks available to applicants; Basic, Standard and Enhanced.
The Enhanced DBS check may also come with a barred list.
Basic DBS Check
A Basic DBS check will uncover any unspent convictions and cautions that an individual has. This is the only type of DBS check that an individual can apply for themselves.
Standard DBS Check
The Standard DBS checks details of spent and unspent convictions and cautions (excluding youth cautions, reprimands and warnings) held on the Police National Computer which has been filtered.
Job roles that are usually subjected to a standard DBS check generally come with a high level of responsibility that put candidates in a position of trust. Examples of such roles:
Barristers and solicitors
Chartered accountants
Registered foreign lawyers
Veterinary surgeons
Court officers
All the roles that are subjected to a Standard check are listed here.
Enhanced DBS Check
Enhanced DBS checks show information on spent and unspent convictions and cautions including any additional information held by the local police considered relevant to the job role.
An Enhanced check may also return the information with the Children's or Adult's Barred List. This simply means the check will disclose additional information on whether an individual is on the list of people barred from working in certain roles.
In most cases, these roles involve direct contact with children or vulnerable adults.
To be eligible for an Enhanced DBS check, your role must be listed in the government's DBS guidance.
Some of the jobs that usually require an Enhanced disclosure include roles in the education, social work, health and care sector.
What is the process of applying for a DBS Check?
If you require a Basic Disclosure, you can apply for the check yourself. However, if you're having a Standard or Enhanced DBS check, your employer will have to apply on your behalf.
To apply for a basic DBS check by yourself, you will need to complete an online application form and have the following on hand:
your passport
your driving licence
your five-year address history including the dates you lived at each address
your National Insurance number
a debit or a credit card
You also have the option of using a Responsible Organisation, a third party registered with the DBS, to submit checks on your behalf. It usually takes around 14 days for you to receive your Basic Check certificate.
The application process for a standard or enhanced DBS check is slightly different since the check can only be requested by the employer. When a candidate is offered a job which requires a DBS check, the following steps will ensue;
The employer requests an application form and gives the applicant to fill in
The applicant completes the form and returns it to the employer along with documents proving their identity
The employer submits the form to the Disclosure and Barring Service (directly or via an umbrella body)
DBS carries out a check, depending on the type of request
A DBS certificate is issued directly to the applicant. This gives the applicant the chance to question any of the information on the certificate.
DBS checks, whether standard or enhanced, typically take 14 days to complete and are handled by your prospective employer. The processing time will take longer depending on a few factors such as:
the level of the check being carried out
whether the details provided for the check are correct
if several police forces need to be involved in the check
How much does a DBS Check cost, and who pays for them?
The costs for DBS checks have been reviewed and reduced at all levels after April 6, 2022.
The fees for each check are as follows:
Basic DBS checks - £18
Standard DBS checks - £18
Enhanced DBS checks (with or without barred list check) - £38
If you need to apply for a DBS check, your employer may pay for the process. In fact, many organisations that require a DBS check as part of their hiring process assume responsibility for the cost of the DBS check application.
However, companies are not legally required to pay for a DBS check and so the responsibility might fall on the applicant.

DBS Checks as a Newcomer
Disclosure and Barring Service can not access criminal records held abroad and therefore offences committed by an individual in other countries are not disclosed on DBS checks.
Therefore, if you've been living abroad, employers might request a criminal records check from other the countries you have spent a significant amount of time in.
The Home Office details the guidelines for applying for a check abroad.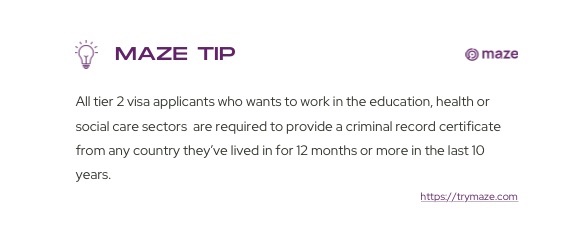 Facts about DBS Checks
An employer requires your consent to carry out a DBS check on you
If your job involves working with children or vulnerable adults then you'll be required to have a standard or enhanced DBS check.
There's no expiry date on a DBS check however new employers may request new certificates.
You can ask the Disclosure and Barring Service to carry out a review of your certificate if the information on the certificate is wrong
Protected convictions or cautions are filtered during the DBS check process and not disclosed on your certificate. However, there's a list of offences that will never be filtered from a DBS certificate.
Conclusion
DBS checks can be complicated if you are applying for the first time so we hope our guide helps you navigate through the process. For more information, please visit the government website.
---
Maze provides an end-to-end platform that disrupts the traditional relocation model.
We connect people relocating with service providers, reduce cost and enable the personalization of customer journeys to the UK.
Follow us on Instagram, Twitter, Facebook and LinkedIn, or Contact us with your relocation enquiries.